P.U.R.T. – For Removal of Pet Odours
For pet accidents, you can rely on P.U.R.T. (Pet Urine Removal Treatment) to remove penetrating urine smells.
Let ChemDry South East apply P.U.R.T. to your carpet fibres and backing.  P.U.R.T. is a totally natural extract from plants, spices, herbs and citrus in a fibre-protecting polymer that works on all urine types.
P.U.R.T. is made from an exotic and rare plant and is effective at removing urine odors from any source – dog, cat, human, or other animal. P.U.R.T. is formulated specifically for removing urine odors.
It should be realized that urine odors in carpeting is a situation that often requires extensive restoration work.
A simple mist of the product on the top of the carpet is not sufficient to cure the problem.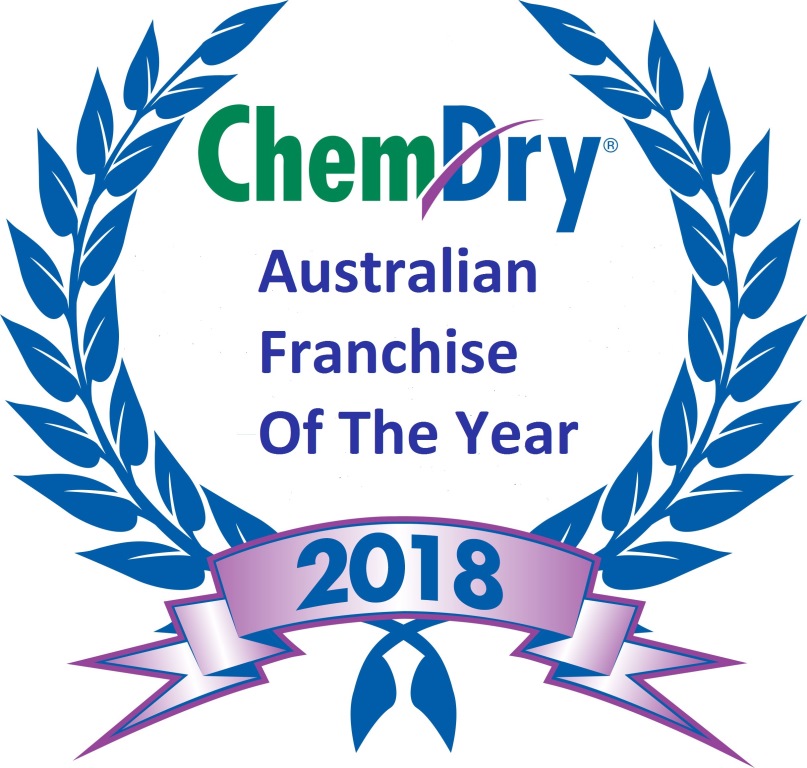 Stain Removal
We believe that we have the best range of products to remove stubborn stains
If you have stains that could not be removed in our general cleaning process, then we have a range of  solutions which will give us a much better chance of removing stubborn stains, including:
lipstick
mascara
nail polish
candle wax
grease based stains
oil based stains
water-based stains.
While no one can guarantee to completely remove every stain, we can offer you the best chance of bring your carpets back to your satisfaction.
Mattress Cleaning
The mattress that you sleep on could be causing you sleeping or breathing related  health problems.
If you suffer from dust-mite related asthma problems, we can apply Dust-Mite Anti-Allergen which neutralise and render harmless the protein allergens created by dust mites.
Apart from these obvious benefits, your mattress can hold a large amount of body oils and skin particles.
We can effectively clean and sanitise your mattress to create a healthier environment for you and your family. A mattress clean twice a year can be of great benefit to your whole family.
Carpet and Upholstery Sanitiser
Milgo is the Sanitising product that we use when you have a problem with issues such as pet accidents, water damage from toilets or washing machines, or anything that is likely to cause odour problems or unhealthy carpets or upholstery.
Milgo is a professional strength odour counteractant and deodorising agent. We use this product on carpets and upholstery materials as needed.
ChemDry Consumer Products
We have a range of products that the customer can purchase to maintain your carpets and upholstery in between Professional Cleanings.
World Famous Professional Strength Spot Remover
Carpet Deodoriser
Fabric Protector
Grease & Oil Remover
Dust Mite Anti-Allergen
World Famous Professional Strength Spot Remover
ChemDry World Famous Professional Strength Spot Remover is our most popular consumer product. It is a fantastic water-based spotter. Most of our customers want to purchase this product because it is based on the same formula that we use when we do a professional clean and it will help you remove most smaller water-based spots and spills.
Carpet Deodoriser
ChemDry Carpet Deodoriser is a great product to use if you are having guests or someone is visiting and you are worried about how your home smells. This could be caused by food odours, or pet odours, or unknown substances within the home. You just spray it on and it will release a pleasant smelling fragrance each time that you walk on the carpet. Carpet Deodoriser also comes in a range of fragrances.
Fabric Protector
ChemDry Fabric Protector helps you keep your fabrics and upholstery looking their best by forming an invisible shield against dirt and stains. And because it is water-repellant, spills have less chance to penetrate fabric, allowing for easier clean-ups with a cloth or towel. It can be safely applied to upholstery fabrics, home furnishings, wearing apparel and most other fabrics.
Grease & Oil Remover
ChemDry Grease & Oil Remover is a natural extract of grains, herbs, and fruits. It can effectively removes stubborn stains such as grease, tar, oil, ink, paint, fingernail polish, gum, adhesives, and much more.
Dust Mite Anti-Allergen
ChemDry Dust Mite Anti-Allergen is a great product, proven effective against dust mites. It safely neutralizes and renders harmless the protein allergens created by dust mites, which reduces the body's allergic response.